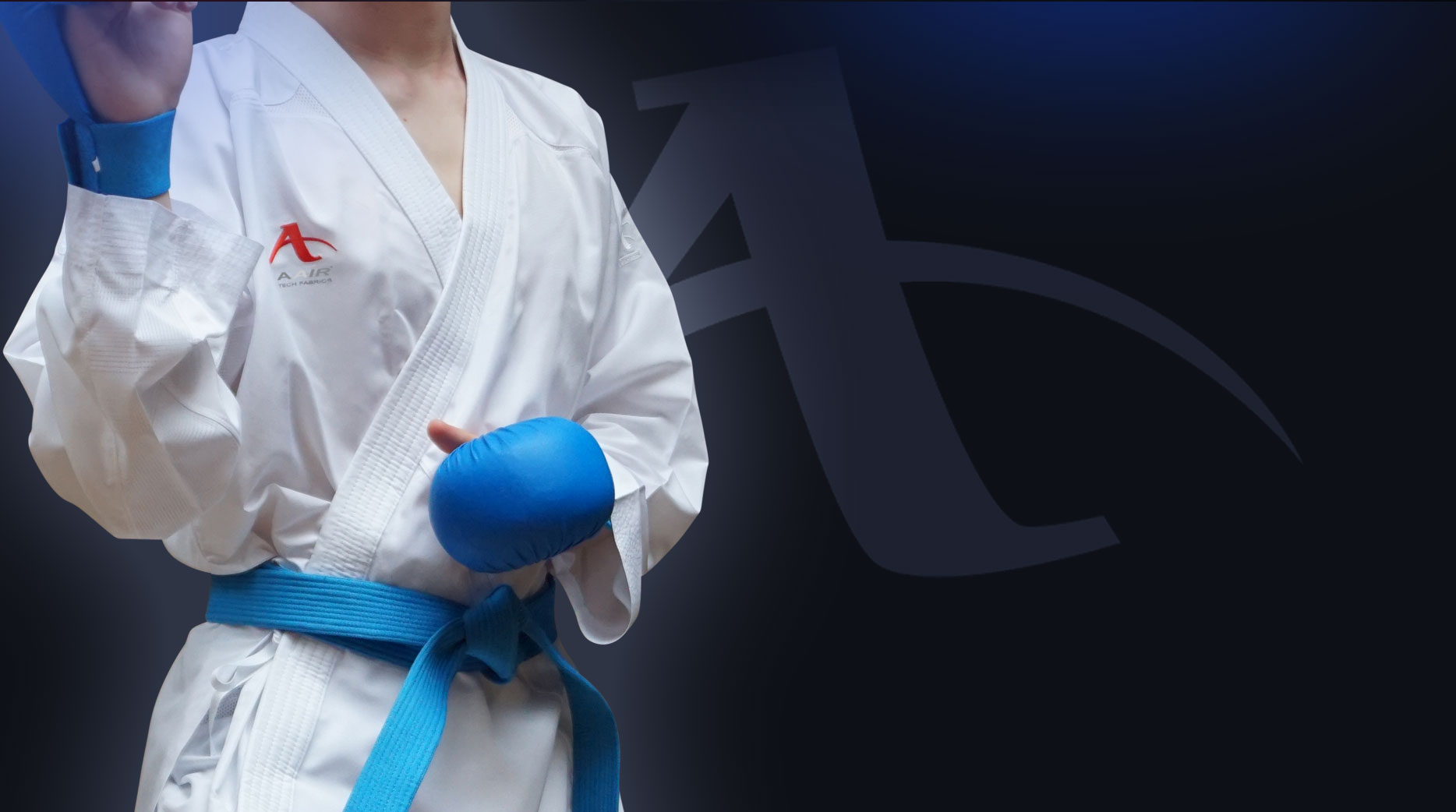 AAIRⓇ (Arawaza Air) features innovative, high-performance fabric that was rigorously tested to effectively conduct heat and sweat away from the body while being comfortable, yet strong and long-lasting. Combined with unprecedented comfort and striking breathability, the AAIRⓇ Tech Fabric successfully keeps moisture at bay.
Athletes constantly need to push their own boundaries, and this helps us to surpass the limits of design and technology for apparel. After decades of karate fabric innovation, we imagined, designed and created AAIRⓇ Tech Fabrics for maximum air flow and cooling effect.
We partnered with the world's most innovative, leading fabric engineers to create this technologically advanced material which we've been able to integrate into our clothing to meet our highest standards and provide additional comfort during training and competitions.
Through a special weaving process, AAIRⓇ provides additional ventilation which permits air to circulate close to the skin by allowing heat and moisture to dissipate. This process favors the maintainability of the body's natural temperature by wicking away sweat and dispersing it evenly throughout the surface of the garment so that it may evaporate more quickly.
AAIRⓇ is luxuriously soft, lightweight, breathable and when partnered with other fabrics it helps make our clothing comfortable with no additional required maintenance.
AAIRⓇ material permits unimagined performance and allows movement without constraint. This fabric is designed to help keep you dry and comfortable so you can train harder and longer.